Creating a Cleaner World With Solar Power Solutions
Not only is it our goal to provide you with a solar power system you can rely on, but we're also changing the world while we're at it. We are at the forefront of the movement to create a sustainable future for our society. No job is too small or too large for our team of experienced contractors. Every solar panel installation job we complete at Nationwide Sun reduces our collective environmental impact and protects our future. If you're ready to receive design, installation, and maintenance services from a team of solar power system experts, you've come to the right place. We guarantee exceptional customer service and can't wait to get started.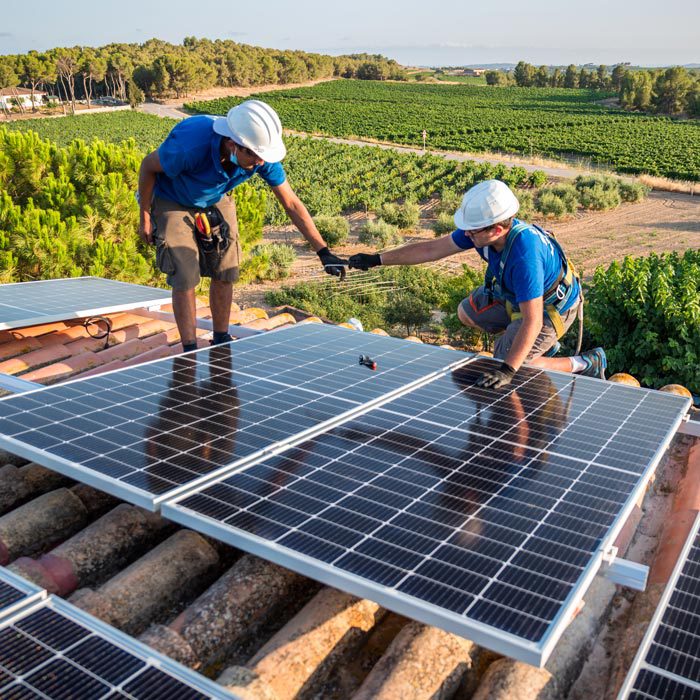 I paid an electrician to come on-site and plan out the installation for a new home as my General Contractor did not know how to do it. What a disaster! I gave up, called Home Depot and they put me in touch with Nationwide Sun. They KNOW what they are doing and know the life of the General Contractor too. They said they could do it by a deadline and they did. Excellent communication and, just as important, friendly too. Great installation. Don't waste time talking with anyone else.
Grant H.
Small Investment With Worldwide Benefits
We believe that solar power is the ideal energy alternative from both an environmental and financial standpoint. With our solar panel systems, you can save money in the long run and feel good about going green. We will discuss your energy objectives and solar options during your initial site assessment to ensure you are completely satisfied with every aspect of your new system. Our knowledgeable team will guarantee that you are able to maximize your investment, minimize your cost, and increase your overall property value. Give us a call today to receive a free estimate and experience the life-changing benefits of solar power.