A Revolutionary Solution for the Rising Cost of Energy and Power Outages
Our Recent Work & Reviews
Creating a Cleaner World – One Customer at a Time
We aren't here to provide your run-of-the-mill construction services. As an environmental contracting company, the Nationwide Sun team is driven by our dedication to transform the world with solar energy solutions. Our team's passion for advanced technologies, renewable energy, and sustainable energy production comes to life through every job we complete. We are your one-stop shop for science-based contracting services you can rely on. If you are looking for the highest quality design, installation, and maintenance services in California, you've come to the right place.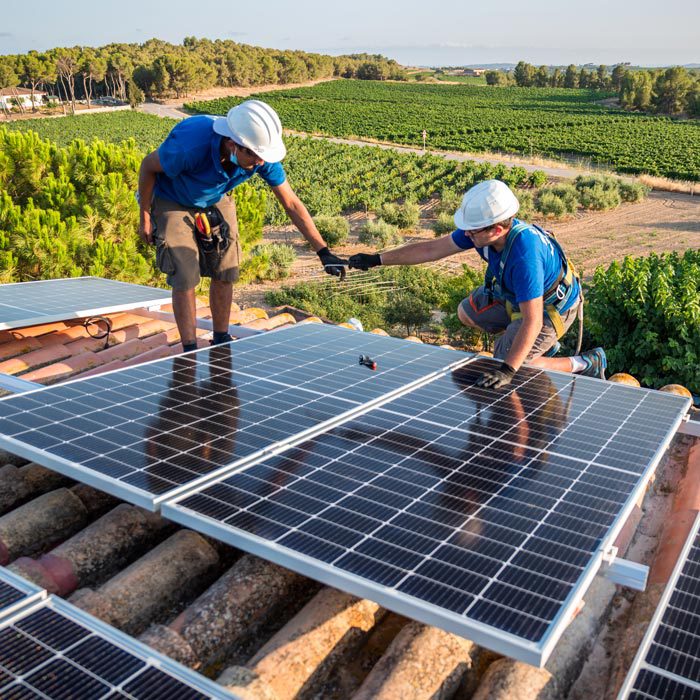 Environmental and Construction Services You Can Trust
Although we specialize in solar energy design and installation, you can count on us for all of your home or business power system needs. Our dedication to the environment comes to life through every job we complete – whether we are fitting your home with sustainable roofing materials, installing electric vehicle chargers, or transforming your home's source of energy. No matter what type of construction project you have in mind, the quality and efficiency of our work will exceed your expectations. Give us a call today to make the switch to a clean, safe energy alternative with a knowledgeable team.
Roofing Services From a Team of Experts
Though we specialize in solar energy system design and installation, our knowledgeable contractors can handle nearly every aspect of your residential construction needs with ease. Consider our roofing services, for example – whether you need a total roof replacement after a storm, a beautifully designed remodel to refresh your home, or a quick gutter or ceiling repair, we have you covered. Our knowledgeable contractors will recommend and install top-quality roofing materials that you'll be proud to show off. If you're ready to get started, so are we. Our team would be happy to help you schedule a consultation or answer any questions you may have.